Stefani Joanne Angelina Germanotta (born March 28, 1986), better known by her stage name Lady Gaga, is an American pop singer-songwriter. She began performing in the rock music scene of New York City's Lower East Side in 2003 and enrolled at New York University's Tisch School of the Arts. She soon signed with Streamline Records, an imprint of Interscope Records. During her early time at Interscope, she worked as a songwriter for fellow label artists and captured the attention of Akon, who recognized her vocal abilities, and signed her to his own label, Kon Live Distribution. Gaga came to prominence following the release of her debut studio album The Fame (2008), which was a commercial success and achieved international popularity with the singles "Just Dance" and "Poker Face". The album reached number one on the record charts of six countries, accomplished positions within the top-ten worldwide, and topped the Billboard Dance/Electronic Albums chart while simultaneously peaking at number two on the Billboard 200 chart in the United States. Achieving similar worldwide success, the follow-up EP The Fame Monster (2009) produced a further two global chart-topping singles "Bad Romance" and "Telephone" and allowed her to embark on a second global headlining concert tour, The Monster Ball Tour, just months after having finished her first, The Fame Ball Tour. Her second studio album, Born This Way, is scheduled for release on May 23, 2011.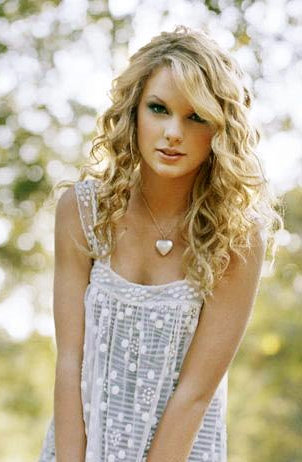 Taylor Alison Swift (born December 13, 1989) is an American country pop singer-songwriter, musician and actress. In 2006, she released her debut single "Tim McGraw", then her self-titled debut album, which was subsequently certified multi-platinum by the Recording Industry Association of America and was nominated for the Best New Artist award at 50th Grammy Awards. In November 2008, Swift released her second album, Fearless, and the recording earned Swift four Grammy Awards, including the Album of the Year, at the 52nd Grammy Awards. Fearless and Taylor Swift finished 2008 at number-three and number-six respectively, with sales of 2.1 and 1.5 million. Fearless topped the Billboard 200 for 11 non-consecutive weeks; no album has spent more time at No. 1 since 2000. Swift was named Artist of the Year by Billboard Magazine in 2009. Swift released her third album Speak Now on October 25, 2010 which sold 1,047,000 copies in its first week. In 2008, her albums sold a combined four million copies, making her the best-selling musician of the year in the United States, according to Nielsen SoundScan. Forbes ranked Swift 2009's 69th-most powerful celebrity with earnings of $18 million and 2010's 12th-most powerful celebrity with earnings of $45 million. Swift was ranked the 38th Best Artist of the 2000–10 decade by Billboard. In January 2010 Nielsen SoundScan listed Swift as the most commercially successful country (or country/pop crossover) artist in music history with over 33 million digital tracks sold. As of February 2011[update], she has sold over 19 million albums and 33 million singles worldwide.
Lady Gaga vs Taylor Swift "Alejandro" Song
Swift was born on December 13, 1989 to Andrea Gardner (née Finlay), a homemaker, and Scott Kingsley Swift, a stockbroker. She was born and raised in Wyomissing, Pennsylvania. Her maternal grandmother, Majorie Finlay, was an opera singer. Swift has a younger brother, Austin. When she was in fourth grade, she won a national poetry contest with a three-page poem entitled "Monster In My Closet". When Swift was 10, a computer repairman showed her how to play three chords on a guitar, sparking her interest in learning the instrument. Afterwards, she wrote her first song, "Lucky You". She began writing songs regularly and used it as an outlet to help her with her pain from not fitting in at school. She was a victim of bullying, and often wrote songs to express her emotions. Swift also started performing at karaoke contests, festivals, and fairs around her hometown. When she was 12, she devoted an entire summer to writing a 350-page novel, which remains unpublished. Her first major show was a well-received performance at the Bloomsburg Fair. Swift attended Hendersonville High School but was subsequently homeschooled for her junior and senior years. In 2008, she earned her high-school diploma. Swift's greatest musical influence is Shania Twain. Her other influences include LeAnn Rimes, Tina Turner, Dolly Parton, and her grandmother. Although her grandmother was a professional opera singer, Swift's tastes always leaned more toward country music. In her younger years, she developed a love for Patsy Cline and Dolly Parton. She also credits the Dixie Chicks for demonstrating the impact you can make by "stretching boundaries".
Inspired by glam rock artists like David Bowie, Elton John and Queen, as well as pop singers such as Madonna, Michael Jackson, and Amy Winehouse, Gaga is well-recognized for her outré sense of style as a recording artist, in fashion, in performance and in her music videos. Her contributions to the music industry have garnered her numerous achievements including five Grammy Awards, amongst twelve nominations; two Guinness World Records; and the estimated sale of fifteen million albums and fifty-one million singles worldwide. Billboard named her both the Artist of the Year in 2010 and the top selling artist of 2010; ranking her as the 73rd Artist of the 2000s decade. Gaga has been included in Time magazine's annual Time 100 list of the most influential people in the world as well as Forbes' list of the 100 Most Powerful and Influential celebrities in the world. Forbes also placed her at number seven on their annual list of the World's 100 Most Powerful Women.At age 17, Gaga gained early admission to the New York University's Tisch School of the Arts and lived in a NYU dorm on 11th Street. There she studied music and improved her songwriting skills by composing essays and analytical papers focusing on topics such as art, religion, social issues and politics. Gaga wrote an 80-page thesis on pop artists Spencer Tunick and Damien Hirst; research that prepared her for her future career focus in "music, art, sex and celebrity." Gaga felt that she was more creative than some of her classmates. "Once you learn how to think about art, you can teach yourself," she said. By the second semester of her sophomore year, she withdrew from the school to focus on her musical career. Her father agreed to pay her rent for a year, on the condition that she re-enroll for Tisch if she was unsuccessful. "I left my entire family, got the cheapest apartment I could find, and ate shit until somebody would listen," she said.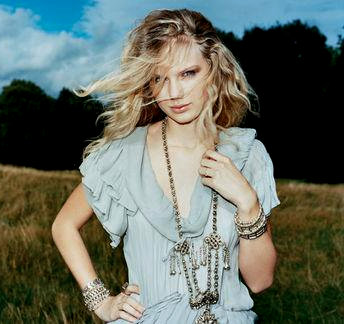 Swift's lyrics are highly autobiographical; she has said that "If you listen to my albums, it's like reading my diary." For example, the song "Forever & Always" was inspired by her relationship with Joe Jonas, while the song "Hey Stephen" was written about a boy who she toured with in the past. "Fifteen" was written about her freshman year of high school. It has been said that her lyrics "can be tinged with acid: the quiet loner girl getting one over on the cheerleaders, or a caustic payback for the boy who dumped her." She has also indicated that she tries to write so her fans can relate to the lyrics, saying "My goal is to never write songs that my fans can't relate to." She parodied her confrontational style of songwriting during her appearance on Saturday Night Live; during her opening monologue, she performed an original song that featured lines such as "You might think I'd bring up Joe, that guy who broke up with me on the phone/ Hey, Joe, I'm doing real well, tonight I'm hosting 'SNL'" referring to her highly publicized relationship with Joe Jonas. The intensely personal nature of the songs has drawn her attention in the music industry. Swift once said, "I thought people might find them hard to relate to, but it turned out that the more personal my songs were, the more closely people could relate to them." Due to the autobiographical nature of her songs, some fans have researched the songs' origins. Swift once said, "Every single one of the guys that I've written songs about has been tracked down on MySpace by my fans." The New York Times described Swift as "one of pop's finest songwriters, country's foremost pragmatist and more in touch with her inner life than most adults".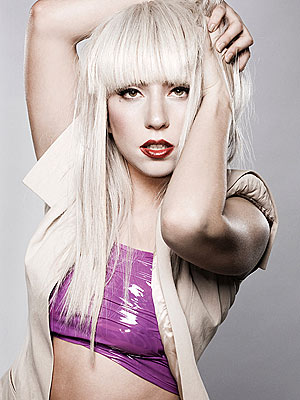 Besides her career in music, Gaga has enhanced her repertoire as a philanthropist who has contributed to various charities and humanitarianism works. Although declining an invitation to record a benefit song, Gaga held a concert of The Monster Ball Tour following the 2010 Haiti earthquake and dedicated it to the country's reconstruction relief fund. This concert, held at the Radio City Music Hall, New York, on January 24, 2010, donated any received revenue to the relief fund while, in addition, all profits from sales of products on Gaga's official online store on that same day were donated. Gaga announced that an estimated total of $500,000 was collected for the fund. Gaga also contributes in the fight against HIV and AIDS with the focus upon educating young women about the risks of the disease. In collaboration with Cyndi Lauper, Gaga joined forces with MAC Cosmetics to launch a line of lipstick under their supplementary cosmetic line, Viva Glam. Titled Viva Glam Gaga and Viva Glam Cyndi for each contributor respectively, all net proceeds of the lipstick line were donated to the cosmetic company's campaign to prevent HIV and AIDS worldwide. In a press release, Gaga declared, "I don't want Viva Glam to be just a lipstick you buy to help a cause. I want it to be a reminder when you go out at night to put a condom in your purse right next to your lipstick." Hours after the devastating tsunami hit Japan on March 11, 2011, Gaga tweeted a message and a link to Japan Prayer Bracelets, which she designed herself; 100% of the money generated will go to Japan relief efforts.