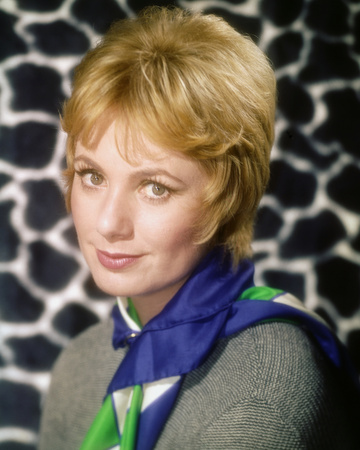 Shirley Mae Jones (born March 31, 1934) is an American singer and actress of stage, film and television. In her six decades of television, she starred as wholesome characters in a number of well-known musical films, such as Oklahoma! (1955), Carousel (1956), and The Music Man (1962). She won the Academy Award for Best Supporting Actress for playing a prostitute in Elmer Gantry (1960). She is probably best known as Shirley Partridge, the widowed mother of five children in the situation-comedy television series The Partridge Family (1970–1974), co-starring her real-life stepson David Cassidy, son of Jack Cassidy.Jones was born in Charleroi, Pennsylvania, a suburb of Pittsburgh, to Methodist parents Marjorie (née Williams), a strict, strong-minded homemaker, and Paul Jones, owners of the Jones Brewing Company. An only child, she was named after Shirley Temple. The family later moved to the small nearby town of Smithton, Pennsylvania. Jones could sing almost as soon as she could speak. Encouraged by her summer camp counselors, her family arranged for teenaged Shirley to study twice a week, in Pittsburgh, Pennsylvania, with the world-renowned singer and teacher, Ralph Lawando. Afterwards, she frequently joined her father for a show at the Pittsburgh Playhouse, where she fell in love with the musical theatre. Jones won the "Miss Pittsburgh" contest in 1952.
In New York City, her voice teacher convinced her to audition for a Broadway agent, Gus Sherman. Sherman was pleased to put Jones under contract, and with her parents' approval, she resettled in New York City and gave herself one year to become a Broadway performer. She only had $100 in her pocket. If she did not succeed, she would move back to Smithton and study to be a veterinarian. Her first audition was for an open bi-weekly casting call held by John Fearnley, casting director for Rodgers and Hammerstein and their various musicals. At the time, Jones had never heard of Rodgers and Hammerstein. Fearnley was so impressed that he ran across the street to fetch Richard Rodgers, who was rehearsing with an orchestra for an upcoming musical. Rodgers then called Oscar Hammerstein at home. The two saw great potential in Jones. She became the first and only singer to be put under personal contract with the songwriters. They first cast her in a minor role in South Pacific. For her second Broadway show, Me and Juliet, she started as a chorus girl, and then an understudy for the lead role, earning rave reviews in Chicago, Illinois. Jones impressed Rodgers and Hammerstein with her musically trained voice and she was cast as the female lead in the film adaptation of their hit musical Oklahoma! in 1955. Other film musicals quickly followed, including Carousel, April Love (1957) and The Music Man, in which she was often typecast as a wholesome, kind character. However, she won a 1960 Academy Award for her performance in Elmer Gantry portraying a woman corrupted by the title character played by Burt Lancaster. Her character becomes a prostitute who encounters her seducer years later and takes her revenge. She was reunited with Ron Howard (who had played a role in The Music Man) in The Courtship of Eddie's Father (1963). Jones landed the role of a lady who fell in love with the professor in Fluffy (1965). In addition, she also has an impressive stage résumé, including playing the title character in the Broadway musical Maggie Flynn in 1968.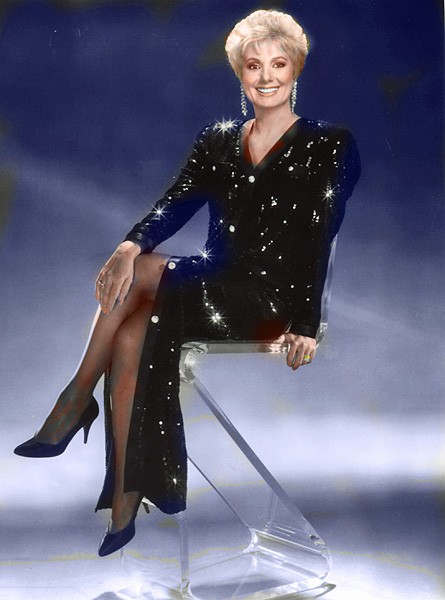 On August 5, 1956, Jones married the actor Jack Cassidy, with whom she had three sons, Shaun, Patrick, and Ryan. David Cassidy, Jack's only child from his first marriage to actress Evelyn Ward, became her stepson. Divorcing Cassidy in 1974, she later married comic/actor Marty Ingels on November 13, 1977. Despite drastically different personalities and several separations (she filed, then withdrew, a divorce petition in 2002), they remain married. Jones and Ingels wrote an autobiography based on their quirky relationship/marriage, Shirley & Marty: An Unlikely Love Story (William Morrow and Company, in 1990, co-written with Mickey Herskowitz, ISBN 0-688-08457-5). She was great friends with her late co-star Gordon MacRae and his ex-wife Sheila, and he was the godfather of her first son, Shaun Cassidy. She also admitted that she had a crush on Gordon and was starstruck when she worked opposite him on Oklahoma!. She is also the one who convinced MacRae to take the part as Billy Bigelow in Carousel when Frank Sinatra, who had originally been cast, suddenly dropped out during the first days of filming because each scene had to be shot twice. Once in CinemaScope 55 (a wider-than-usual, 55 millimeter, 6-track stereo system.) and once in 35mm CinemaScope. Sinatra felt that he should have been paid twice because technically he was shooting two movies. Three weeks after he left, they found a way to film the scene once on 55mm, then transfer it onto 35mm. Her father, Paul, underwent surgery for lung cancer in 1958 but died within days.
Jones is a registered Republican. She appeared at the 1988 Republican Convention and sang the national anthem. She also sang at the 2003 lighting of the National Christmas Tree in Washington, D.C., at President George W. Bush's request. Jones and Shaun Cassidy are the only mother and son to each have had a song reach number one on the Billboard Charts; Jones hit #1 with The Partridges' "I Think I Love You" in 1970, sung with stepson David Cassidy. Son Shaun Cassidy followed with his hit song in 1977, "Da Do Ron Ron." On the evening of December 11, 1976, after Jones had refused an offer of reconciliation from Jack Cassidy, she received news that her ex-husband's penthouse apartment was in flames. Apparently, the fire started from his lit cigarette when he fell asleep on the couch. The next morning, the firefighters found Cassidy's body inside the gutted apartment. In 1979, The National Enquirer ran a story about Jones's consumption of alcoholic beverages and her second husband's erratic behavior. Together they filed a $20 million lawsuit that dragged on until 1984 when the tabloid agreed to a retraction and an out-of-court settlement. Jones is the grandmother of eight: Caitlin, Jake, Juliet, Caleb, Roan, and Lila Cassidy, from son Shaun Cassidy, and Cole and Jack, from son Patrick Cassidy.
Shirley Jones sexy body
Shirley Jones beautiful pose with glamor performance
Shirley Jones beautiful smile
Shirley Jones and her trophy
Shirley Jones beautiful pose with pink costume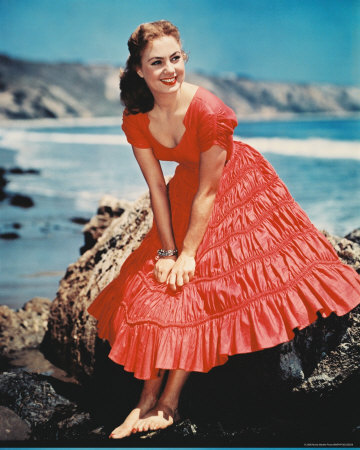 Shirley Jones cut pose when she younger