Liam John Neeson OBE (born 7 June 1952) is an Irish actor who has been nominated for an Oscar, Golden Globe and a BAFTA. He has starred in a number of notable roles including Oskar Schindler in Schindler's List, Agent Bryan Mills in Taken, Michael Collins in Michael Collins, Jean Valjean in Les Misérables, Qui-Gon Jinn in Star Wars Episode I: The Phantom Menace, Alfred Kinsey in Kinsey, Ras Al Ghul in Batman Begins and the voice of Aslan in The Chronicles of Narnia film series. He has also starred in several other notable films, including Excalibur, The Dead Pool, Darkman, Rob Roy, Nell, Gangs of New York, Love Actually, Kingdom of Heaven, The Haunting, Clash of the Titans, and The A-Team.
He was born in Ballymena, County Antrim, Northern Ireland and educated at Saint Patrick's College and Queen's University Belfast. He moved to Dublin after university to further his acting career, joining the renowned Abbey Theatre. In the early 1990s, he moved again to the United States, where the wide acclaim for his performance in Schindler's List led to more high-profile work. He is widowed and lives in New York with his two sons. Neeson was born June 7 1952 in Ballymena, County Antrim, Northern Ireland, and is the son of Katherine "Kitty" (née Brown), a cook, and Bernard "Barney" Neeson, a caretaker at the local Catholic boys' primary school (Ballymena Boys All Saints Primary School). He was raised Roman Catholic and was called Liam, Irish for William, after the local priest. He was the third child in the family and the only boy among four siblings; his sisters are Elizabeth, Bernadette and Rosaline. At age nine, Neeson began boxing lessons at the All Saints Youth Club, and later became Ulster amateur senior boxing champion. It was at age eleven that Neeson first stepped on stage. His English teacher gave him the lead role in a school play, which he accepted because the girl he was attracted to would be starring.
From then on, he kept acting in school productions for the following years. His interest in acting and decision to become an actor was also influenced by minister Ian Paisley, whose church Neeson would sneak into. Neeson has said of Paisley that "He had a magnificent presence and it was incredible to watch this six foot-plus man just bible-thumping away...It was acting but it was also great acting and stirring too." Neeson was enrolled in 1971 as a physics and computer science undergraduate student at Queen's University Belfast in Belfast, Northern Ireland, before leaving to work for Guinness. Liam found a talent for football while in University. He was spotted by Seán Thomas at Bohemian F.C.. There was a club trial in Dublin. He only played one game as a substitute against Shamrock Rovers and was not offered a contract to continue playing. After leaving university, Neeson returned to Ballymena where he worked in a variety of casual jobs, from a fork-lift operator at Guinness to a truck driver. He also attended teacher training college in Newcastle for two years before again returning to his home town. In 1976, Neeson joined the Lyric Players' Theatre in Belfast where he performed for two years. He got his first film experience in 1977, playing Jesus Christ and Evangelist in the religious film, Pilgrim's Progress directed by Ken Anderson.
Neeson moved to Dublin in 1978 after he was offered a part in a production at the Project Arts Centre. The play was Ron Hutchinson's "Says I, Says He", a drama about The Troubles in Northern Ireland. Neeson acted in several other Project productions and joined the Abbey Theatre. In 1980, film-maker John Boorman saw him on stage, acting as Lennie Small in Of Mice and Men, and offered him the part of Sir Gawain in the upcoming Arthurian movie, Excalibur. After Excalibur, Neeson moved to London, where he continued working on stage, small budget movies and TV series. He lived with the actress Helen Mirren at this time, whom he met working on Excalibur. Between 1982 and 1987, Neeson starred in five films; most notably alongside Mel Gibson and Anthony Hopkins in 1984's The Bounty and Robert De Niro and Jeremy Irons in 1986's The Mission. In 1987, Neeson made a conscious decision to move to Hollywood in order to star in high-profile roles. That year, he starred alongside Cher and Dennis Quaid in Suspect. The role brought Neeson critical applause, but it was 1990's Darkman that would bring his name to public attention. Although the film was successful, Neeson's following years would not give him the same recognition. In 1993, he joined Ellis Island co-star and future wife Natasha Richardson in the Broadway play Anna Christie. (They also worked together in Nell, released the following year.) He recited the Van Morrison song "Coney Island" on the 1994 Van Morrison tribute album, No Prima Donna: The Songs of Van Morrison. A single was also released with Neeson's version. Director Steven Spielberg, impressed by his performance in Nell, offered him the coveted role of Oskar Schindler in the film about the Holocaust, Schindler's List. His critically acclaimed performance later earned him a nomination for a Best Actor Oscar; however, the award went to Tom Hanks for his performance in Philadelphia. Neeson also garnered BAFTA and Golden Globes nominations for Schindler's List.
Schindler's List established Neeson as a widely sought-after leading actor. He later starred in period pieces Rob Roy (1995) and Michael Collins (1996), the latter earning him another Golden Globe nomination and a win for Best Starring Role at the Venice Film Festival. Neeson went on to star as Jean Valjean in the 1998 adaptation of Victor Hugo's Les Misérables and in The Haunting (1999) as Dr. David Marrow.In 1999, Neeson starred as Jedi Master Qui-Gon Jinn, in director George Lucas' Star Wars Episode I: The Phantom Menace. As it was the first Star Wars film to be released in over sixteen years, it was surrounded by a large amount of anticipation from the media. The Phantom Menace was an enormous box-office success and remains the most financially successful Star Wars film unadjusted for inflation. Qui-Gon's voice, provided by Neeson, would later be heard during a brief scene in Star Wars Episode II: Attack of the Clones (2002). Qui-Gon was supposed to make an appearance in Star Wars Episode III: Revenge of the Sith (2005) as a Force Ghost, and Neeson had hinted at involvement. However, he was ultimately unable to appear due to a motorcycle injury, and his character is only mentioned in the film. Neeson narrated the 2001 documentaries Journey Into Amazing Caves and The Endurance: Shackleton's Antarctic Adventure. After being nominated for a Tony Award for his role opposite Laura Linney in The Crucible, Neeson teamed up with Harrison Ford in Kathryn Bigelow's submarine thriller K-19: The Widowmaker (2002) as Captain Mikhail Polenin and appeared in Martin Scorsese's Gangs of New York (with Leonardo DiCaprio, Brendan Gleeson, Cameron Diaz and Daniel Day-Lewis). He also played a recently widowed writer in Richard Curtis' ensemble comedy Love Actually (2003). His role as Alfred Kinsey in Kinsey again put Neeson up for nomination for a Golden Globe Award but he lost out to Leonardo DiCaprio for The Aviator. In 2004, Neeson hosted an episode of the NBC sketch show Saturday Night Live. He starred as a redneck trucker, Marlon Weaver, in an "Appalachian Emergency Room" sketch and a hippie in a one-off sketch about two stoners (the other played by Amy Poehler) who attempt to borrow a police dog in order to find their lost stash of marijuana.
In 2007, Neeson starred in the American Civil War epic Seraphim Falls alongside Pierce Brosnan and Anjelica Huston. Neeson's voice is featured in the video game Fallout 3 as the main character's father, James. The executive producer of the game, Todd Howard, said "This role was written with Liam in mind, and provides the dramatic tone for the entire game". Fallout 3, the third game in the Fallout series, has been extremely well received by critics and had sold 4.7 million copies of the PC version alone by the end of 2008, the year it was released. In the director's commentary of the 2007 Transformers DVD, Michael Bay said that he had told the animators to seek inspiration from Liam Neeson in creating Optimus Prime's body language. Neeson appeared as Alistair Little in the BBC Northern Ireland/Big Fish Films television drama Five Minutes of Heaven, which tells the true story of a young Protestant man convicted of murdering a Catholic boy during The Troubles. He starred in the action movie Taken in 2008, which was a French film also starring Famke Janssen and Maggie Grace. It is based on a script by Luc Besson and Robert Mark Kamen and was directed by Pierre Morel. Neeson plays a retired Central Intelligence Agency operative from their elite Special Activities Division who sets about tracking down his teenage daughter after she is kidnapped for sexual slavery while travelling in Europe. Taken was a huge worldwide box office hit, grossing $223,882,658 worldwide and making almost $200,000,000 more than its initial budget. He again gave his voice to Aslan in The Chronicles of Narnia: Prince Caspian (2008). Neeson has wrapped filming the psychological thriller After.Life with Christina Ricci and Justin Long. He also provided a voice for Hayao Miyazaki's anime film Ponyo on the Cliff by the Sea, which received an August 2009 release.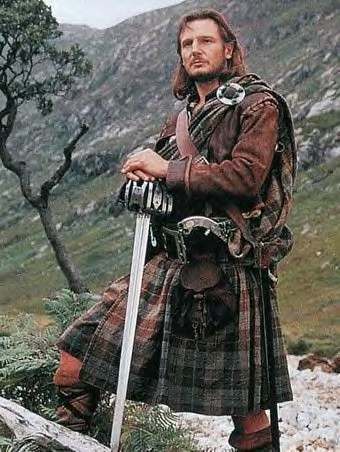 In 2010, Neeson voiced the character Aslan again in the sequel The Chronicles of Narnia: The Voyage of the Dawn Treader. Recently, he claimed that "his character is also based on other religious leaders such as Mohammed," which upset many fans of the series, who felt that he was "destroying the author's legacy to be politically correct.". Intentionally or otherwise, Neeson overlooked the ample evidence that Lewis created the Lion, Aslan, as an alternate depiction of Christ. He has played several characters based on real people, including Schindler, Collins, and Kinsey. He was also set to star as Abraham Lincoln in a film directed by Steven Spielberg based on the book Team of Rivals by Doris Kearns Goodwin. In preparation for the role, Neeson visited Washington, D.C., Springfield, Illinois where Lincoln lived prior to being elected, and read Lincoln's personal letters. He also visited Ford's Theatre, where the President was shot. However in July 2010 Neeson said in an interview with GMTV "I'm not actually playing Lincoln now. I was attached to it for a while, but it's now I'm past my sell-by date." He was later replaced in the role by two-time Academy Award winner, Daniel Day-Lewis. Director Lee Daniels has confirmed that Neeson will play former U.S. president Lyndon B. Johnson in Daniels' developing film Selma, which is about Martin Luther King Jr., Johnson, and the civil rights marches. Neeson also starred as Ben Ryan in the drama Before and After alongside Meryl Streep. This film was about how a family dealt with the aftereffects of a murder their son was accused of committing. It was announced in July 2010 that Neeson would guest-star on the new Showtime series The Big C.
Neeson was married to actress Natasha Richardson from 3 July 1994 until her death on 18 March 2009, when she suffered a severe head injury sustained in a skiing accident at the Mont Tremblant Resort in the Canadian province of Quebec. Richardson and Neeson have two sons: Michael and Daniel. Neeson lives in Millbrook, New York. In August 2004 Neeson and his wife purchased an additional 16 acres next to their estate. A heavy smoker earlier in his career, Neeson has since quit smoking. When he took the role of Hannibal for the 2010 film adaptation of The A-Team, Neeson had reservations about smoking cigars (which is a signature trait of the Hannibal character) in the film due to being an ex-smoker, but agreed to keep that personality trait of Hannibal intact for the film. In August 2009, Neeson stated on ABC's Good Morning America that he had been naturalized as a United States citizen. Neeson is a fan of Liverpool F.C. Neeson was offered the 'Freedom of the Town of Ballymena' by Ballymena Borough Council, but because of objections made by members of the Democratic Unionist Party regarding his comments that he had felt like a 'second-class citizen' growing up as a Catholic in the town, he declined the award, citing tensions. Neeson continues to practice the Catholic faith and has raised his children as Catholics. He has also expressed admiration for The Spiritual Exercises of Saint Ignatius Loyola. He was named an Officer of the Order of the British Empire (an OBE) by Queen Elizabeth II in her 1999 New Year's Honours List. The American Ireland Fund honoured Liam Neeson with their Performing Arts Award for the great distinction he has brought to Ireland at their 2008 Dinner Gala in New York.