Barbara Hershey (born Barbara Lynn Herzstein; February 5, 1948), also known as Barbara Seagull, is an American actress. In a career spanning nearly 50 years, she has played a variety of roles on television and in cinema, in several genres including westerns and comedies. Although she began acting at age 17 in 1965, Hershey did not achieve much critical acclaim until the latter half of the 1980s. By that time, the Chicago Tribune referred to her as "one of America's finest actresses." Hershey was awarded an Emmy and a Golden Globe for Outstanding Lead Actress In A Miniseries/TV Film for her role in A Killing in a Small Town (1990). She has been nominated for two more Golden Globes: in 1989 for Best Supporting Actress for her role as Mary Magdalene in Martin Scorsese's The Last Temptation of Christ, and for her role in Jane Campion's Portrait of a Lady (1996). For the latter film, she was also nominated for an Academy Award and she won a Los Angeles Film Critics Award for Best Supporting Actress. In addition, she has won two Best Actress awards at the Cannes Film Festival for her roles in Shy People (1987) and A World Apart (1988). She also featured in both Woody Allen's critically acclaimed Hannah and Her Sisters (1986) and Garry Marshall's comedy, Beaches (1988). Establishing a reputation early in her career as a "hippie", Hershey experienced conflict between her personal life and her acting goals.
Her career suffered a decline during a six year relationship with actor David Carradine, with whom she had a child. She experimented with a change in stage name that she later regretted. During this time her personal life was highly publicized and ridiculed. It was not until she separated from Carradine and changed her stage name back to Hershey that her acting career became well established. Later in her career, she began to keep her personal life private. Her career was again revived by the release of Black Swan, for which her portrayal of an overbearing mother and former ballerina has received critical acclaim and a BAFTA Award nomination. Barbara Hershey was born in Hollywood, California. She is the daughter of Melrose (née Moore) and Arnold Nathan Herzstein. Her father, a horse racing columnist, was Jewish, and her mother, a native of Arkansas, was a Presbyterian of Irish descent. The youngest of three children, Barbara always wanted to be an actress. Her family nicknamed her "Sarah Bernhardt". She was shy in school and so quiet that people thought she was deaf. By the age of 10 she proved herself to be an "A" student. Her high school drama coach helped her find an agent and in 1965, at age 17, she landed a role on Sally Field's television series, Gidget. She said that she found Field to be very supportive of her in her first acting role.
According to The New York Times All Movie Guide, she graduated from Hollywood High School in 1966, but David Carradine, in his autobiography, said she dropped out of high school after she began acting. Hershey's acting debut, three episodes of Gidget, was followed by the short lived television series, The Monroes (1966), which also featured Michael Anderson, Jr.. At this point, she had adopted the stage name of Hershey. Although she said that the series helped her career, she expressed some frustration with her role saying, "One week I was strong, the next, weak". While on the series, Hershey garnered several other roles, including one in Doris Day's final feature film, With Six You Get Eggroll. Hershey and Carradine had been prominent symbols of the Hollywood counterculture, and it was during this period that she changed her stage name to "Seagull". A blunt newspaper article from the Knight News Service, in 1979, referenced this period of her life saying of her acting career, "it looked as if she blew it". The article went on to describe David Carradine as a "Great American Fruitcake" and ridiculed Hershey for a claim she once made that after the birth of her son she had used the placenta to fertilize a fruit tree, "so Free someday could eat food nurtured by their own bodies."
The article further referred to Hershey as a "kook" and stated that she was frequently "high on something". In addition to that criticism, she had been ostracized for breast-feeding her son during an appearance on The Dick Cavett Show, and for breast-feeding him beyond the age of two years old. She said that this period of her life hurt her career; "Producers wouldn't see me because I had a reputation for using drugs and being undependable. I never used drugs at all and I have always been serious about my acting career." After splitting up with Carradine, she changed her stage name back to "Hershey", explaining that she had told the story of why she adopted the name "Seagull" so many times, it had lost its meaning. By the time Hershey was 42 years old, she was described by columnist Luaina Lee as a "private person who was mired in some heavy publicity when she first became a professional actress." Yardena Arar, writing for the Los Angeles Daily News, confirmed that Hershey had become a private person by 1990. Arar added that it appeared Hershey wanted to put the Beaches lip augmentation, her name change to "Seagull," her relationship with David Carradine, and the fact that her son was once named "Free" behind her.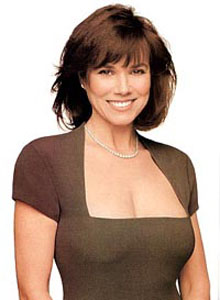 Barbara Hershey young performance
Barbara Hershey elegant performance
Barbara Hershey and Naveen Andrews
pose
Barbara Hershey beautiful smile