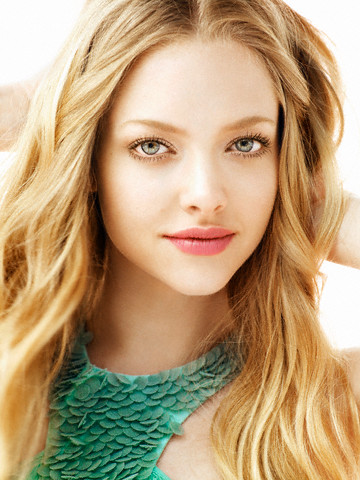 Amanda Michelle Seyfried (born December 3, 1985) is an American actress, singer-songwriter and former child model. She began her career as a child model when she was 11 and at 15 she began her career as an actress, starting off with uncredited roles and going on to recurring roles on As the World Turns and All My Children. In 2004, Seyfried made her film debut in Mean Girls playing Karen Smith, the ditziest of the so-called "Plastics." Her subsequent films include Nine Lives (2005) and Alpha Dog (2006). Between 2006-2010, she landed a lead role on HBO's popular television series Big Love. After that, Seyfried appeared in her breakthrough and first leading role as Sophie Sheridan in the 2008 musical feature film Mamma Mia!. Other recent appearances include lead roles in Jennifer's Body (2009), Chloe (2010), Dear John (2010), Veronica Mars, Letters to Juliet (2010), and Red Riding Hood (2011). Seyfried was born in Allentown, Lehigh County, Pennsylvania on December 3, 1985. Her mother, Ann (née Sander), is an occupational therapist, and her father, Jack, is a pharmacist. Seyfried has one older sister, Jennifer Seyfried, who is a musician in the Philadelphia organ-driven rock band Love City. Seyfried graduated in 2003 from Allentown's William Allen High School.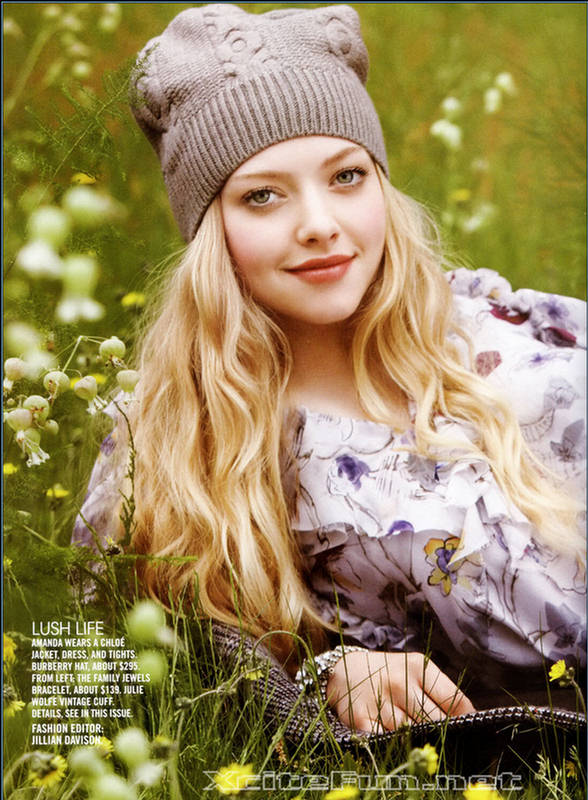 In 1995, Seyfried began her acting career at age nine, and modeling at the age of eleven. During her time modeling she appeared in print ads for clothing companies including Limited Too with Leighton Meester. She stopped modeling when she was seventeen. Seyfried took voice lessons, studied opera, and trained with a Broadway coach while still a teen. She began acting as an uncredited extra in the daytime drama television series Guiding Light. In 2000 until 2001, she portrayed the recurring character Lucy Montgomery on the television show As the World Turns. From 2002 to 2003, Seyfried played the recurring role of Joni Stafford on the American Broadcasting Company (ABC) broadcasted show, All My Children. In 2005, Seyfried played the lead character, Samantha, a role written by director Rodrigo Garcia specifically for her, in one of the nine parts in the film Nine Lives, comprising nine short films with different themes and an ensemble cast. For her performance in the film, Seyfried, along with her film's other female leads, won an award from the Locarno International Film Festival, for Best Actress. The same year she played supporting character Mouse in the independent film, American Gun. In 2006 Seyfried appeared in five episodes on Wildfire as Rebecca and had lead role as Chrissy in the short film titled Gypsies, Tramps & Thieves, by writer-director Andrea Janakas. Seyfried also contributed a minor role as Julie Beckley in Alpha Dog.
Seyfried co-starred alongside Channing Tatum in Dear John, the film adaptation of the novel of the same name that was written by Nicholas Sparks. The film was released on February 5, 2010, and received generally negative reviews, Seyfried wrote and recorded "Little House", a song which appears on one of the official soundtracks of Dear John. Despite the reviews, Dear John became the first film to break up Avatar's box office reign at number one at the United States box office and grossed $80 million in the US theatrically.Seyfried appeared as the title character in the erotic thriller Chloe, theatrically released by Sony Pictures Classics on March 26, 2010. Chloe originally premiered at the Toronto Film Festival in September 2009. In the film, Seyfried's character is a escort/prostitute who is hired to test a husband because his wife feels that she cannot trust his fidelity. The film received attention in part due to Seyfried appearing in a nude sex scene with co-star Julianne Moore. "Chloe" was in limited release, but grossed $3 million in the US theatrically and became one of the higher-grossing specialty films in the US in 2010. Her performance in the film also received favorable reviews from critics. Before Sony Pictures Worldwide Acquisitions Group bought the rights of the film for United States release, the film received nominations in 2009's Film Festivals. Award nominations include: London Film Festival, San Sebastián International Film Festival, and Toronto International Film Festival under the category of Film Presented.
Later in 2010, Seyfried starred in the romantic-comedy film Letters to Juliet, based on the book by Lise and Ceil Friedman. In 2010, Seyfried received an award and was named "Showest Breakthrough Female Star of The Year". She also won the "Scared-As-S**T" category for her performance in Jennifer's Body and was nominated for Best Female Performance for her movie Dear John, at the 2010 MTV Movie Awards. Also in 2010, she was included in Forbes's "The 17 Stars To Watch" list, received 3 nominations in the Teen Choice Awards for Choice Movie Actress Drama and Choice Movie Chemistry with her co-star Channing Tatum for their movie Dear John. Seyfried was also nominated for Choice Movie Actress Romantic Comedy for Letters to Juliet. In late January 2009, she became attached to appear in Myriad Pictures' adaptation of Oscar Wilde's comedy A Woman of No Importance. The film is set to be released in 2011. However, 2010 reports indicate that the film might not happen due to lack of financing. Although it was confirmed in 2009 that she would appear in the movie Albert Nobbs, she ultimately dropped out due to scheduling conflicts and was replaced by Mia Wasikowska.
Seyfried's first serious boyfriend was her All My Children co-star Micah Alberti. After their relationship ended, she briefly dated her Alpha Dog co-star Emile Hirsch. In 2005, Seyfried began a relationship with actor and musician Jesse Marchant; their relationship ended in 2008. In 2009 she started dating her Mamma Mia! co-star Dominic Cooper, but as of May 2010 they are reportedly "on a break" in their relationship. The media began speculating that Seyfried is dating actor Ryan Phillippe after the pair were photographed together at Kate Hudson's Halloween party on October 30, 2010. Seyfried and Phillippe were together for three months, but they have ended their relationship. Though as of March 8 Amanda said, "I've been 'seen' with him." Amanda has admitted to have dated Alexander Skarsgård. Seyfried was ranked six times in six consecutive years on the list of "The Annual Independent Critics List of the 100 Most Beautiful Famous Faces From Around the World". First was in 2005 where she ranked #32, 2006 ranked #23, 2007 ranked #46, 2008 ranked #65, 2009 ranked #5, and 2010 ranked #9. Seyfried was also ranked thrice in the Moviefone's "25 Under 25: Hollywood's Hottest Young Stars".
In 2008, she was placed #5, #23 in 2009 and #18 in 2010. And in 2010, she ranked number 3 on the Saturday Night Magazine's Top 20 Rising Stars Under 30. and at the #17 spot in the British Glamour magazine "30 Hottest and Sexiest Stars Under 30". In 2009, People Magazine ranked Seyfried #4 in the Most Beautiful 2009 – Beautiful at Every Age. Glamour magazine's April 2010 issue dubbed Seyfried as The Most Down-To-Earth and ranked #3 in the "50 Most Glamorous Women of 2010". Seyfried once again made the list of People Magazine's Most Beautiful 2010 with no make-up on. and also appeared twice in the cover and article of Vanity Fair. First was the VF's Young Hollywood's New Wave in the year 2008 and the recent controversial Vanity Fair cover and article VF's A New Decade, A New Hollywood. Moreover, LoveFilm ranked Seyfried at #5 spot on their 2010 edition of Top Ten Actresses Under 30. From 2004 to 2006, Seyfried made multiple guest appearances on television series, including House, M.D., Justice, Law & Order: Special Victims Unit, American Dad! and CSI: Crime Scene Investigation. In 2008, Seyfried also appeared and played a supporting role in the independent short film, Official Selection.
Amanda Seyfried sexy pose
Amanda Seyfried cool and beautiful pose
Amanda Seyfried beautiful smile pose
Amanda Seyfried long wavy hairstyle