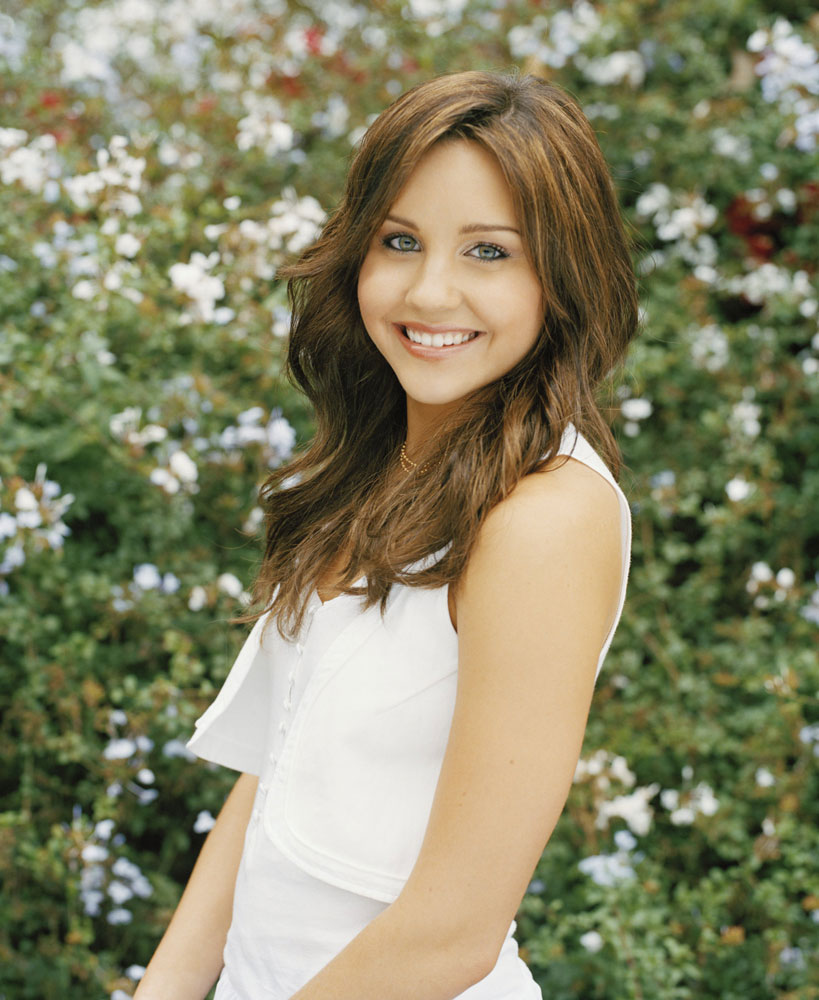 Amanda Laura Bynes (born April 3, 1986) is an American actress, fashion designer and singer. Bynes appeared in several successful television series, such as All That and The Amanda Show, on Nickelodeon in the mid to late 1990s and early 2000s, and in 2002, she starred in the TV series, What I Like About You. She transitioned to a film career, starring in several films aimed at teenage audiences, including What a Girl Wants (2003), Love Wrecked (2005), She's the Man (2006), Hairspray (2007), and Easy A (2010). Bynes was named one of Teen People's "25 Hottest Stars Under 25" in 2006, and in 2007, Forbes listed her as the fifth highest paid celebrity under 21, with earnings of $2.5 million. Bynes was born and raised in Thousand Oaks, California, USA, the daughter of Lynn (née Organ), a dental assistant and office manager, and Rick Bynes, a dentist who also practiced stand-up comedy. Bynes has two older siblings, Tommy (born 1973), a chiropractor, and Jillian (born 1983), who has a B.A. in History from UCLA and has also acted.
Bynes' maternal grandparents are from Toronto, Ontario and her ancestors immigrated from Ireland, Poland, Russia, and Romania. Her father is Catholic and her mother is Jewish; Bynes has described herself as Jewish, and has also stated "I haven't decided yet [on a religion]. I don't know yet exactly what I believe". In 1993, Bynes attended a comedy camp, with guest-instructors including Arsenio Hall and Richard Pryor, and began professionally acting at the age of seven, appearing in a television advertisement for Buncha Crunch candies. During her childhood, she also appeared on stage in versions of Annie, The Secret Garden, The Music Man and The Sound of Music. After taking acting classes, Bynes became a regular cast member of Nickelodeon's Figure It Out and All That (both in 1996). Bynes remained a regular cast member on All That until its presumed cancellation in 2000, though she appeared in the sketches since shooting and preparing as the star of her own sketch show The Amanda Show, also on Nickelodeon.
The Amanda Show features a combination of comical skits and sketches, including Amanda Bynes playing Judge Trudy, a character based on Judge Judy, and Penelope Taynt, an Amanda-obsessed fan. Bynes made her film debut in 2002's modest box office success, Big Fat Liar, where she starred opposite Frankie Muniz. Her first leading role was in 2003's What a Girl Wants, co-starring with Colin Firth, Oliver James, and Kelly Preston. Subsequently, Bynes starred in The WB Television Network's sitcom What I Like About You and had voice parts in 2003's Charlotte's Web 2: Wilbur's Great Adventure and 2005's CGI animated comedy, Robots. She also co-starred in an episode of The Nightmare Room as Danielle Warner, in Arliss as Crystal Dupree. Bynes appeared on the cover of Vanity Fair's July 2003 edition with nine of Hollywood's other young female stars, including Lindsay Lohan, Hilary Duff, Alexis Bledel, Raven-Symoné, Evan Rachel Wood, the Olsen Twins, and Mandy Moore. Although she is often compared with them, Bynes has said that "It's like being the hot girl at the high school party. I was never that girl. I grew up with terrible acne and feeling insecure. I was tall and skinny. I didn't feel pretty at all, and guys didn't even like me. That's why I got into comedy." Bynes has also said that her relatability to teenage audiences may stem from the fact that she is "more similar to them than some... socialite or whatever."
In 2008, Bynes appeared in the Lifetime Television movie Living Proof as the student assistant of Harry Connick, Jr.'s character, who creates the Herceptin drug for breast cancer. In April 2009, Bynes filmed a pilot for an ABC sitcom titled Canned, but the series failed to make the network's fall lineup. Bynes was also originally set to appear as the female lead in the 2009 comedy Post Grad, and was replaced by Alexis Bledel. In June 2009, Bynes inked a two picture deal with Screen Gems. The first of the two movies was the 2010 teen comedy Easy A, starring Emma Stone and Lisa Kudrow, and the second was to have been a starring role. Bynes also planned to reprise her role as Penny Pingleton in the sequel to Hairspray. However, Hairspray 2 was canceled. In June 2010, Bynes stated that she planned to retire from acting, announcing on her Twitter page, "I don't love acting anymore, so I've stopped doing it." A month later, Bynes had a seeming change of heart and "unretired." In 2007, Bynes signed a five-year deal with Steve & Barry's to create her own fashion line, Dear, consisting of apparel and accessories. The line launched in stores August 16, 2007. The clothing line was cut short when Steve & Barry's filed Chapter 11 bankruptcy in 2008 and went out of business completely in January 2009.
Amanda Bynes hot pose
Amanda Bynes beautiful performance
Amanda Bynes cute curly hairstyle
Amanda Bynes sweet smile