Jacob Benjamin "Jake" Gyllenhaal (born December 19, 1980) is an American actor. The son of director Stephen Gyllenhaal and screenwriter Naomi Foner, Gyllenhaal began acting at age ten. He has appeared in diverse roles since his first lead role in 1999's October Sky, followed by the 2001 indie cult hit Donnie Darko, in which he played a psychologically troubled teen and onscreen brother to his real-life sister, actress Maggie Gyllenhaal. In the 2004 science-fiction film The Day After Tomorrow he portrayed a student caught in a cataclysmic global cooling event, alongside Dennis Quaid as his father. He then played against type as a frustrated Marine in Jarhead (2005). The same year, he garnered critical acclaim and an Academy Award nomination for Best Supporting Actor as Jack Twist in the film Brokeback Mountain opposite Heath Ledger. Gyllenhaal has promoted various political and social causes. He has appeared in Rock the Vote advertising, campaigned for the Democratic Party in the 2004 U.S. Presidential election, promoted environmental causes, and campaigned on behalf of the American Civil Liberties Union.
Gyllenhaal was born in Los Angeles, the son of film director Stephen Gyllenhaal and film producer and screenwriter Naomi Foner (née Achs). Maggie Gyllenhaal, his older sister and also an actress, appeared with Jake in the movie Donnie Darko. Gyllenhaal's father was raised in the Swedenborgian religion and is a descendant of the Swedish noble Gyllenhaal family. His last native Swedish ancestor was his great-great-grandfather, Anders Leonard Gyllenhaal. Jake Gyllenhaal's mother is from a Jewish family from New York City, and Gyllenhaal has said that he considers himself "more Jewish than anything else."On his 13th birthday, Gyllenhaal performed a "barmitzvah-like act, without the typical trappings", volunteering at a homeless shelter, because his parents wanted to instill in him a sense of gratitude for his privileged lifestyle. His parents insisted that he have summer jobs to support himself, and he thus worked as a lifeguard and as a busboy at a restaurant operated by a family friend. During childhood, Gyllenhaal had regular exposure to filmmaking due to his family's deep ties to the industry. As an 11-year-old he made his acting debut as Billy Crystal's son in the 1991 comedy film City Slickers.
His parents did not allow him to appear in the 1992 film The Mighty Ducks because it would have required him leaving home for two months. In subsequent years, his parents allowed him to audition for parts, but regularly forbade him to take them if he were chosen. He was allowed to appear in his father's films several times. Gyllenhaal appeared in the 1993 film A Dangerous Woman (along with sister Maggie); in "Bop Gun" a 1994 episode of Homicide: Life on the Street; and in the 1998 comedy Homegrown. Along with their mother, Jake and Maggie appeared in two episodes of Molto Mario, an Italian cooking show on the Food Network. Prior to his senior year in high school, the only other film not directed by his father in which Gyllenhaal was allowed to perform was the 1993 film Josh and S.A.M., a little-known children's adventure. Gyllenhaal graduated from the Harvard-Westlake School in Los Angeles in 1998, then attended Columbia University, where his sister was a senior and from which his mother had graduated, to study Eastern religions and philosophy. Gyllenhaal dropped out after two years to concentrate on acting, but has expressed intentions to eventually finish his degree. Gyllenhaal's first lead role was in October Sky, Joe Johnston's 1999 adaptation of the Homer Hickam autobiography Rocket Boys, in which he portrayed a young man from West Virginia striving to win a science scholarship to avoid becoming a coal miner. The film earned $32 million and was described in the Sacramento News and Review as Gyllenhaal's "breakout performance."
Donnie Darko, Gyllenhaal's second major film, was not a box office success upon its initial 2001 release, but eventually became a cult favorite. The film, directed by Richard Kelly, is set in 1988 and stars Gyllenhaal as a troubled teenager who, after narrowly escaping death, experiences visions of a 6 foot (1.8 m) tall rabbit named Frank who tells him that the world is coming to an end. Gyllenhaal's performance was well-received by critics; Gary Mairs of Culture Vulture wrote that "Gyllenhaal manages the difficult trick of seeming both blandly normal and profoundly disturbed, often within the same scene."After the critical success of Donnie Darko, Gyllenhaal's next role was as Pilot Kelston in 2002's Highway alongside Jared Leto. His performance was described by one critic as "silly, cliched and straight to video." Gyllenhaal had more success starring opposite Jennifer Aniston in The Good Girl, which premiered at the 2002 Sundance Film Festival; he also starred in Lovely & Amazing with Catherine Keener. In both films he plays an unstable character who begins a reckless affair with an older woman. Gyllenhaal later described these as "teenager in transition" roles. Gyllenhaal later starred in the Touchstone Pictures romantic comedy Bubble Boy, which was loosely based on the story of David Vetter. The film portrays the title character's adventures as he pursues the love of his life before she marries the wrong man. The film was panned by critics, with one calling it an "empty-headed, chaotic, utterly tasteless atrocity".
Gyllenhaal narrated the 2005 short animated film The Man Who Walked Between the Towers, based on Mordicai Gerstein's book of the same name about Philippe Petit's famous stunt. In January 2007, as host of Saturday Night Live, he put on a sparkly evening dress and sang "And I Am Telling You I'm Not Going" from the musical Dreamgirls for his opening monologue, dedicating the song to his "unique fan base... the fans of Brokeback." In 2007, Gyllenhaal starred in David Fincher's Zodiac, which was based on a true story. He played Robert Graysmith, a San Francisco Chronicle cartoonist and author of two books about the Zodiac serial killer. Gyllenhaal starred opposite Meryl Streep, Alan Arkin, and Reese Witherspoon in the October 2007 release Rendition, a Gavin Hood-directed political thriller about the U.S. policy of extraordinary rendition. In 2009, he appeared with Tobey Maguire in Jim Sheridan's remake of Susanne Bier's 2004 Danish language film Brothers. The following year Gyllenhaal played the lead role in the movie adaptation of the video game Prince of Persia: The Sands of Time, produced by Jerry Bruckheimer and released by Disney on May 28, 2010. His upcoming roles include the comedy Nailed, which he filmed in South Carolina with Jessica Biel, and Doug Liman's as yet untitled film about the race for lunar colonization.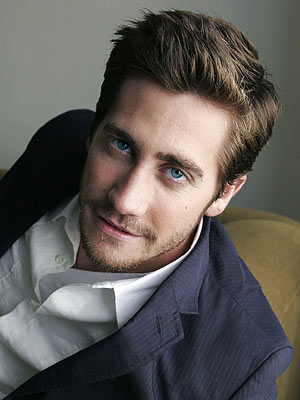 The son of director Stephen Gyllenhaal and screenwriter Naomi Foner, Gyllenhaal's immediate family includes his sister, actress Maggie, who is married to actor Peter Sarsgaard, Gyllenhaal's co-star in Jarhead and Rendition. In December 2006, Jake and his sister escaped a fire that destroyed Manka's, a famed lodge and restaurant in Inverness, California, at which they were vacationing. Gyllenhaal's niece, Ramona Sarsgaard, was born on October 3, 2006. Jamie Lee Curtis is Gyllenhaal's godmother, and he has repeatedly referred to his godfathers being a gay couple. Gyllenhaal himself is the godfather of Matilda Rose Ledger (born October 28, 2005), daughter of Heath Ledger and Michelle Williams, both of whom co-starred with him in Brokeback Mountain. Gyllenhaal dated actress Kirsten Dunst for nearly two years starting in 2002. He later dated his Rendition co-star Reese Witherspoon from about 2007 to 2009. Gyllenhaal is politically active. He shot a commercial for Rock the Vote, and along with his sister, visited the University of Southern California to encourage students to vote during the 2004 U.S. Election. He also campaigned for Democratic Presidential candidate John Kerry. He has said, however, that "it frustrates me when actors talk politics; I'm political and I make choices in my movies that I think are political. I try and say things with what I do. Rightly or wrongly, young actors have all the power." In an interview for Rendition, he remarked that "it's a sad time when actors are politicians and politicians are actors."Internationally viewed as a sex symbol, Gyllenhaal was named one of People magazine's "50 Most Beautiful People" in 2006. He was also listed in People's "Hottest Bachelors of 2006". In response to mainstream press lists like these, thousands of gay and bisexual men were polled for the 2007 and 2008 "AfterElton.com Hot 100 List." Gyllenhaal was ranked at No.1 in both consecutive years. He was ranked at No.2 on the Gay Wired Magazine poll of male actors who have played gay characters in movies.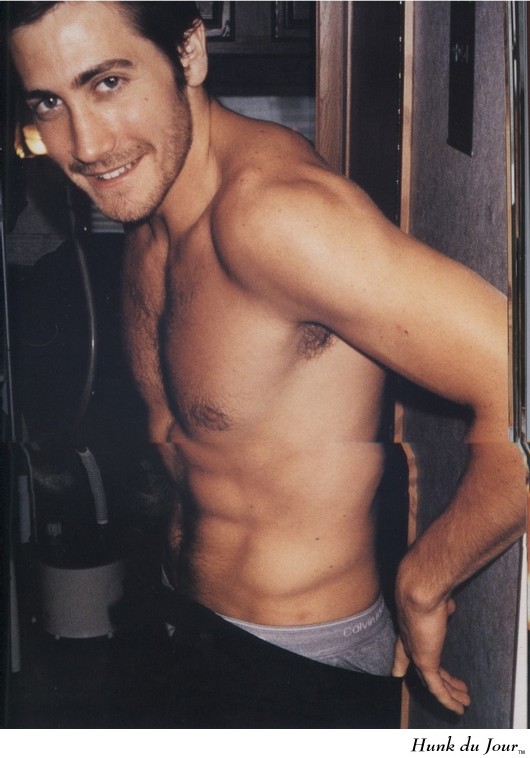 Jake Gyllenhaal sexy body pose
Jake Gyllenhaal cool handsome performance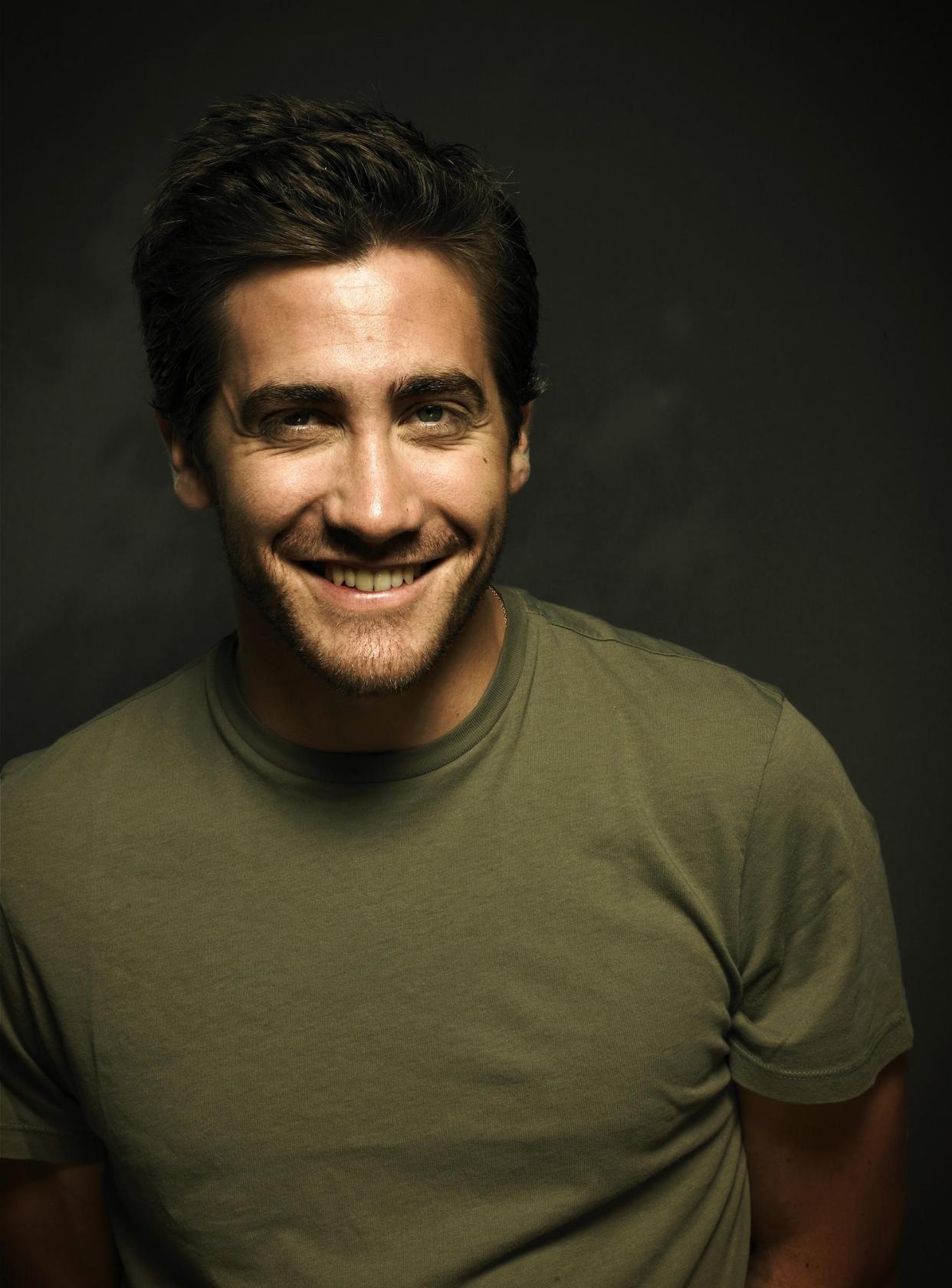 Jake Gyllenhaal cute smile pose
Jake Gyllenhaal handsome face
Jake Gyllenhaal cute smile
Jake Gyllenhaal cute handsome face