Heidi Blair Pratt (née Montag; born September 15, 1986) is an American media personality, singer and celebutante. She came to prominence with her starring role on the MTV reality series The Hills from 2006 to 2010. The majority of the episodes followed the life of her former friend and housemate Lauren Conrad. The series' second season saw Montag date fellow cast member Spencer Pratt. In November 2008, the couple eloped to Mexico, though later got married in the United States in April 2009. In July 2010, Montag filed for divorce after fifteen months of marriage to Pratt, but later called off the divorce. Montag began working on her first studio album, Superficial, in 2007. It was released in January 2010. During freshman orientation, Montag met Lauren Conrad, who at the time was a featured cast member on the MTV reality series Laguna Beach: The Real Orange County. After the two transferred to Fashion Institute of Design & Merchandising in Los Angeles, Conrad received her own spin-off series The Hills, which premiered on May 31, 2006. She eventually left the Fashion Institute in fall of 2005 when she was hired at Bolthouse Productions. According to Montag, she dropped out because she "did not find the school challenging." Within two years, she was promoted to event planner at Bolthouse.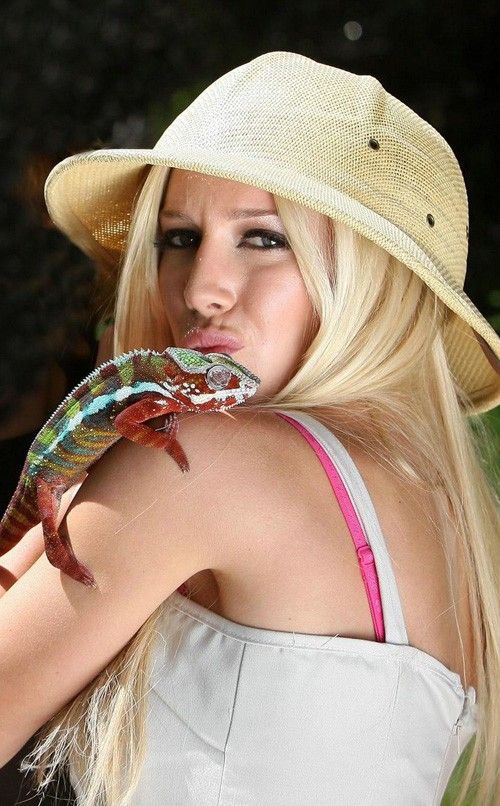 Montag went on to star in all six seasons of The Hills, but last appeared on the series on the final season's fourth episode. Spencer had threatened to kill a series producer, and was supposed to return to the series after completing anger management training. However, his behavior worsened, which led to their being completely removed from the cast. Montag had also filed charges against The Hills creator Adam Divello, claiming sexual harassment. In April 2009, Montag signed on to appear on the reality series I'm a Celebrity... Get Me out of Here!. Her appearance on the show, alongside husband Spencer, was criticized after the couple claimed they were subject to torture and left the show's set multiple times before returning and ultimately withdrawing. Montag debuted her fashion line, Heidiwood, at a fashion show at the Hollywood and Highland shopping center in Hollywood on April 11, 2008. In November 2008, Montag and Pratt shot scenes for an episode of the CBS sitcom How I Met Your Mother. The two appeared as themselves in an episode aired in January 2009. Also in 2009, Montag and Pratt released their first book, How To Be Famous: Our Guide to Looking the Part, Playing the Press and Becoming a Tabloid Fixture. In February 2007, Montag began working on an album with producer David Foster. In March 2009, Montag hired songwriter Cathy Dennis to work on her forthcoming album.
On August 23, 2009, Montag performed "Body Language" during the Miss Universe 2009 pageant in the Bahamas. Montag's debut album, Superficial, was digitally released on January 11, 2010. The album sold just over 1,000 copies in the first week. "More Is More" is Montag's only song that managed to chart. In early 2010, Montag was cast in a cameo role in her first feature film, the Adam Sandler comedy Just Go with It. In early 2011, there was speculation that Montag would join the cast of Bravo's The Real Housewives of Beverly Hills, though this was later denied. Later that year, Montag was confirmed to be one of seven celebrities to compete in an upcoming VH1 reality series, Famous Food, that premiered in the summer of 2011. The cast members will work to open a Hollywood restaurant, and the winner will be given a partnership stake in the business. Other cast members are Ashley Dupre, DJ Paul, Juicy J, Vincent Pastore, Danielle Staub, and Jake Pavelka. Heidi was born in Crested Butte, Colorado on September 15, 1986. After graduating from high school, she moved to California where she enrolled at the Academy of Art University in San Francisco. Holly Montag is Heidi's older sister by about three years. On March 3, 2008, Montag's stepbrother Eric O'Hara was killed in an accidental fall from an icy roof. O'Hara was a veteran of the wars in Iraq and Afghanistan, and served in the 82nd Airborne Division.
In 2006, she began dating Spencer Pratt. In May 2007, Montag and Pratt announced their engagement. During The Hills season finale in December 2007, the couple broke off their engagement. On November 20, 2008, Montag and Spencer had a marriage ceremony in Mexico. No family members were present and the wedding ceremony lasted 15 minutes. Montag and Pratt married a second time on April 25, 2009 in Pasadena, California. On June 8, 2010, Heidi filed for legal separation from Pratt, listing irreconcilable differences as the reason for their separation. On July 30, 2010, Montag filed for divorce, citing irreconcilable differences in the petition. However, the couple called off the divorce in September 2010. In November 2010, Montag and Pratt announced that the reason behind the couple's divorce was to help Montag's career. Later that November, Montag and Pratt renewed their wedding vows. In January 2010, Montag revealed to People magazine that she had ten plastic surgery procedures in one day, performed by Dr. Frank Ryan on November 20, 2009. Among the procedures were brow-lifts, ear-pinnings, a chin reduction, as well as a second rhinoplasty and second breast augmentation. She revealed that she almost died from too much Demerol, reducing her breath rate to five breaths per minute, but said it was worth it.
Heidi Montag elegant make up performance
Heidi Montag sexy pose
Heidi Montag beautiful face
Heidi Montag cute smile