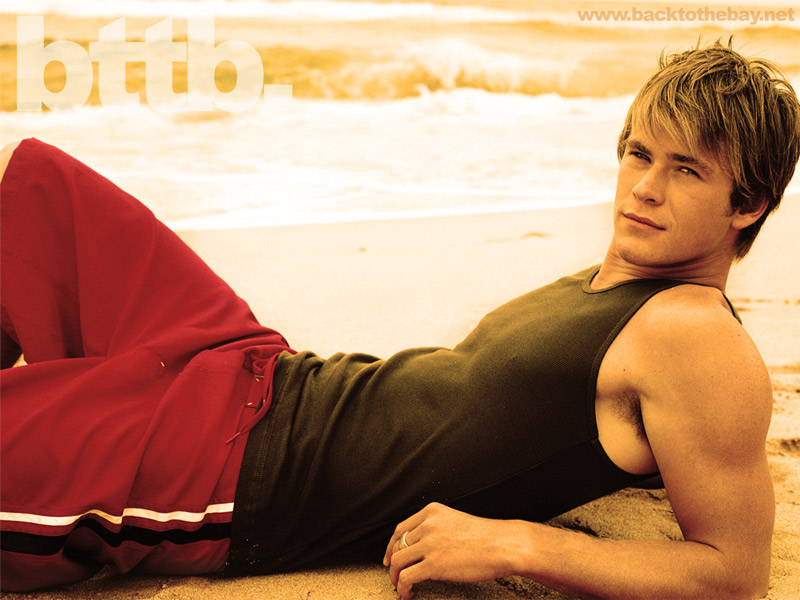 Chris Hemsworth (born 11 August 1983) is an Australian actor best known for playing the role of Kim Hyde in the Australian soap opera Home and Away. Hemsworth will portray Marvel Comics character Thor in the upcoming films Thor and The Avengers.Hemsworth was born and raised in Melbourne, the son of Leonie and Craig Hemsworth. He later moved to Phillip Island, south of Melbourne, with his family. His older brother Luke and younger brother Liam Hemsworth are also actors, and have had recurring roles as Nathan Tyson and Josh Taylor on Neighbours, respectively. Hemsworth attended Heathmont Secondary College in Melbourne. In 2004, he auditioned for Home and Away, for the part of Robbie Hunter (played by Jason Smith), but failed to get the part. He was subsequently recalled for the part of Kim Hyde. He was successful in gaining the role of Kim Hyde and moved to Sydney to join the cast of Home and Away. He left the cast of Home and Away on 3 July 2007. He has received two Logie Award nominations and has won one for Most Popular New Talent on Home and Away back in 2005. Hemsworth portrayed James T. Kirk's father, George Kirk, in the opening scenes of J. J. Abrams' 2009 film Star Trek. He also played the character Kale in the thriller A Perfect Getaway the same year. Hemsworth will star in upcoming horror film The Cabin in the Woods executive produced by Joss Whedon and will portray Jed Eckert in the upcoming Red Dawn remake. He has also been confirmed as being cast as the title character in Thor, which is a film adaptation of the comic book. In the 2010 film Ca$h, Hemsworth portrays the character Sam Phelan, an economically troubled young man. Ca$h marks Hemsworth's Hollywood debut, as it was the first film he shot upon his arrival in the United States. In behind-the-scenes interviews, the film's director Stephen Milburn Anderson stated that Hemsworth had only been in the United States for six weeks when he had auditioned for the role. Anderson said, "Here's a guy who is young, has the right look, is a very good actor and, let's face it, he's beautiful. So I say, we need to get this guy in. I was very impressed".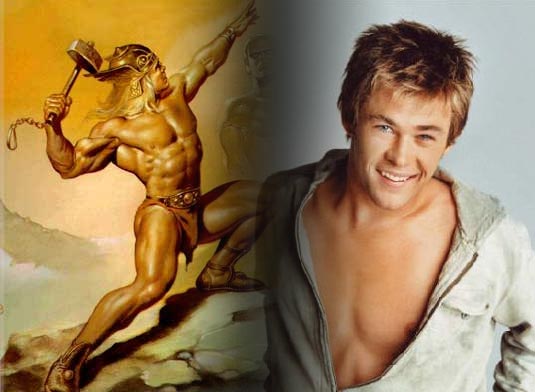 Chris Hemsworth will come in Thor film. Chris Hemsworth as Thor: The god of thunder based on the Norse mythological deity of the same name. Director Kenneth Branagh and Marvel Studios chief Kevin Feige chose Hemsworth after a back-and-forth process in which the 27-year-old actor was initially dropped from consideration and then given a second chance to read for the part. Hemsworth said the film stays true to the comics, stating, there are "so many different versions of the comic books, they've sort of bonded quite a few of them to form this particular story, but it's all very true to the original stuff". On his take of the character, Hemsworth said, "We just kept trying to humanize it all, and keep it very real. Look into all the research about the comic books that we could, but also bring it back to 'Who is this guy as a person, and what's his relationship with people in the individual scenes?'" About approaching Thor's fighting style, he remarked, "First, we looked at the comic books and the posturing, the way [Thor] moves and fights, and a lot of his power seems to be drawn up through the ground. We talked about boxers, you know, Mike Tyson, very low to the ground and big open chest and big shoulder swings and very sort of brutal but graceful at the same time, and then as we shot stuff things became easier".
This is a trailer from Thor film. Thor is an upcoming 2011 American superhero film based on the comic book character of the same name published by Marvel Comics. It is the fourth film to be released in the Marvel Cinematic Universe and is scheduled to be released on April 27, 2011 in Belgium, Egypt, France and Switzerland and on May 6, 2011 in the United States. The film will star Chris Hemsworth, Tom Hiddleston, Natalie Portman, Jaimie Alexander and Anthony Hopkins with Kenneth Branagh directing a script by Mark Protosevich, Ashley Miller, Zack Stentz and Don Payne. The project of a film adaptation of Thor was in development hell for several years before Marvel Studios signed Protosevich to write its script in 2006. Matthew Vaughn was to direct the film in late 2008 for a release in 2010. Branagh replaced Vaughn in late 2008, and the film's release was rescheduled into 2011. The main characters were cast in 2009 and principal photography took place from January to May 2010. Thor is also scheduled to be released in 3-D.
Chris Hemsworth with his cool pose
Chris Hemsworth with his trophy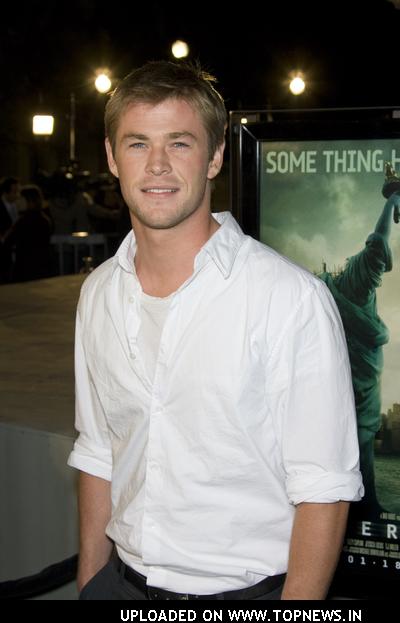 Chris Hemsworth has handsome face in every pose
Chris Hemsworth has beautiful body
Chris Hemsworth with his wife. Hemsworth is now married to Spanish actress Elsa Pataky, whom he met through their mutual representative in early 2010. They made their relationship public at a party held by LACMA in Los Angeles September 25, 2010 and were married three months later.
Chris Hemsworth cute smile pose